---
APPARTAMENTI RURALI
IN UN ANTICO MULINO
DEL XVII SEC.
-
​ RURAL APARTMENTS
IN AN ANCIENT MILL
​OF XVII CENTURY
---
Atmosfera





Immerso nella pianura alessandrina, nel comune di Bosco Marengo (Alessandria), si trova il residence agriturismo Mansio, un confortevole rustico composto da tre appartamenti, frutto della ristrutturazione di un antico mulino del XVII sec., dove un tempo lavorava il 'martinetto', praticando la forgiatura del rame e del bronzo; nell' ultimo secolo destinato a rifugio per i cacciatori locali.
​
​

---

Atmosphere

The residence "Mansio" is immersed in the plain of Alessandria and located inside the municipality of Bosco Marengo (AL).

The comfortable cottage, which consists of three apartments, is the result of a recent restoration which has respected the previous structure .

The building, which dates back to the XVII° century, in the past was a mill, where the smith forged the copper and the bronze. In the last century the mill became a haunt for the hunters of the near villages.

In un clima di intimità ed isolamento, sarà possibile pernottare e trascorrere lieti momenti in uno di tre appartamenti rurali a disposizione.
​Lo stile nell'arredamento tradizionale piemontese, oltre allo spazio e alle strutture annesse a disposizione, rendono l'agri-residence Mansio un luogo ideale per trascorrere lieti momenti di relax con la famiglia, o con il proprio partner nella campagna alessandrina.
​

---



Apartments

In a cosy atmosphere, in the silence of the green countryside, it is possible to stay overnight and spend unforgettable moments inside of one of the three apartments.
The traditional piedmontese furniture and the open spaces make the residence "Mansio" the ideal place where families and couples can appreciate the peace of the country life.

L'edificio storico è sito accanto ad un salto d'acqua di un canale irriguo,
caratterizzando ed accompagnando gradevolmente ogni momento quotidiano con il suo scroscio.
E' possibile raggiungere il residence Mansio percorrendo 2,5 km di strada bianca in direzione del torrente Orba, questa particolare ubicazione rendono gli appartamenti e gli spazi annessi luogo d'ispirazione per ogni tipo di attività artistica.​

---

History

The historic mill, since its origin, stands near a waterfall originated by a stream which pass through the countryside. Its pleasant roar accompanies every daily moments. It is possible to reach the mill through a country lane for 2,5 Kilometers towards the river Orba.
This location and the different facilities make the "Mansio" a special place for artistic activities.
---
ATTIVITA' ED ATTRAZIONI

OASI DI TRANQUILLITA' IN CONTATTO CON LA NATURA, CICLOTURISMO,
ESPERIENZE GASTRONOMICHE, VISITE IN CANTINA,
​SCOPERTA DI LUOGHI E DIMORE STORICHE,
​​SHOPPING
---
ACTIVITY AND ATTRACTIONS

CALMING OASIS WITH NATURE CONTACT,
BIKING,
FOOD EXPERIENCE, WINERY VISIT,
​DISCOVER VILLAGES AND HISTORIC BUILDINGS,
​SHOPPING
Questo sito web utilizza i cookie
Utilizziamo i cookie per personalizzare contenuti ed annunci, per fornire funzionalità dei social media e per analizzare il nostro traffico. Condividiamo inoltre informazioni sul modo in cui utilizza il nostro sito con i nostri partner che si occupano di analisi dei dati web, pubblicità e social media, i quali potrebbero combinarle con altre informazioni che ha fornito loro o che hanno raccolto dal suo utilizzo dei loro servizi. Acconsenta ai nostri cookie se continua ad utilizzare il nostro sito web.
Fornito da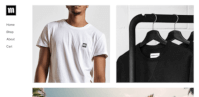 Crea il tuo sito web unico con modelli personalizzabili.